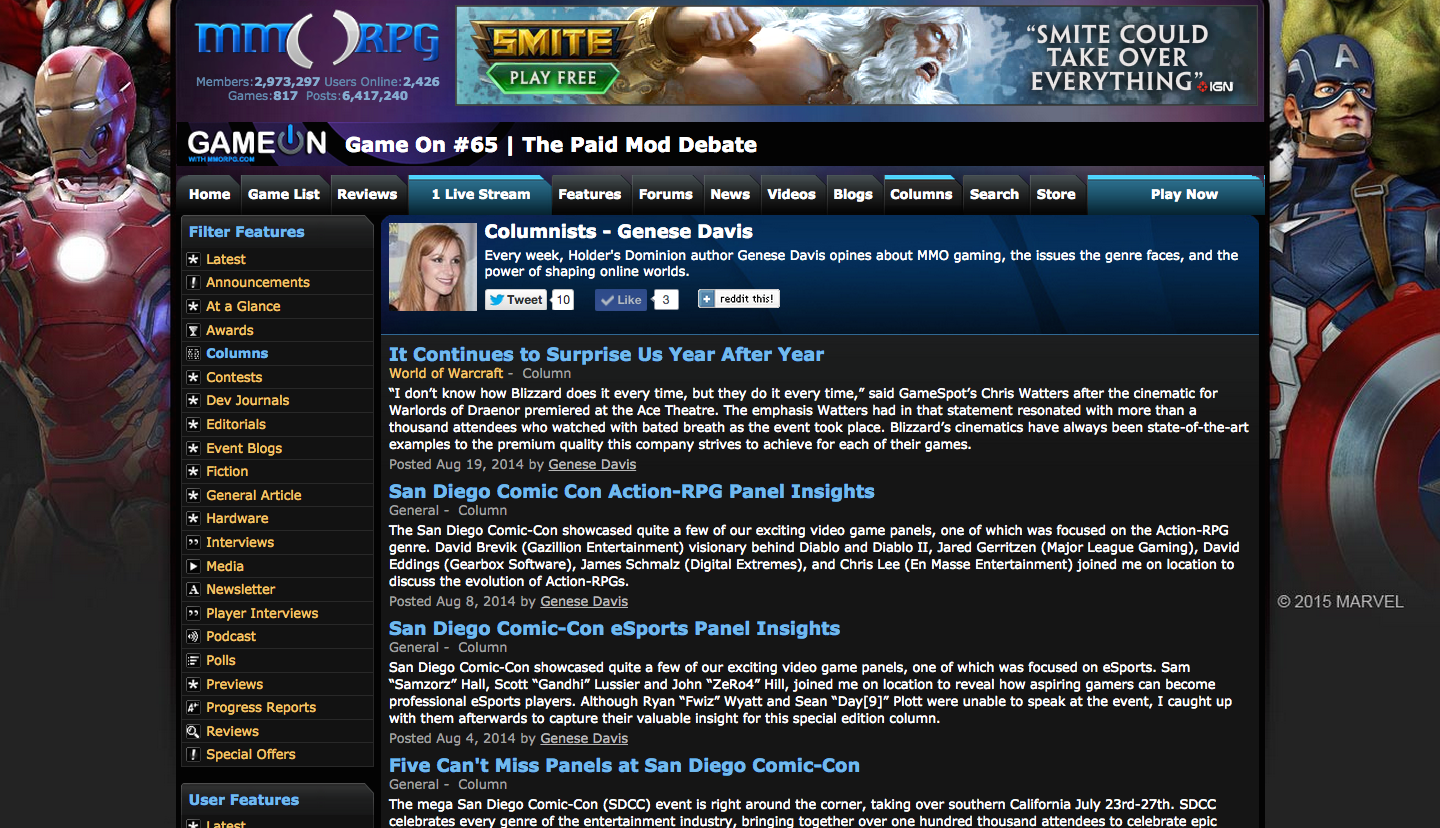 Gaming Bio
Genese Davis is a writer for video games and entertainment affiliates. Davis creates character backstory, character growth and development, dialogue, and in-game lore, while also contributing to map creation, quest lines, and media content.
Genese Davis has become a thought-leader in video game culture and its social development. Through her passion for the art community, she demonstrates how team-based video games like MMORPGs affect our lives and the new place video games have in fiction and other forms of media.
Davis ventured into the world of MMO gaming in 2002 and discovered a passion for in-game community, especially in raiding teams. Working with industry professionals, she gained a deep understanding of video games and their artists, lore, culture, and development. She experienced more serious gaming while playing with competitive guilds in Final Fantasy XI and World of Warcraft and cracked the top 100 in the world for her class in the latter. Davis received the Server-first Legendary Achievement in September 2011—an extremely prestigious gaming award. She has experience co-founding new raids, leading raids as an officer who organized and developed strategies for fights, and working as a liaison between new players and raid leaders. This experience naturally led her to create the Dark Iron Raiding Alumni, a group that gives players from all over the world an exciting way to stay connected whether they are past, present, or future gamers. That gaming experience laid the foundation for her first novel, The Holder's Dominion.